About Joanna Austin, CSA, Founder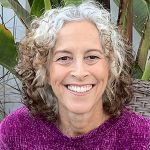 I discovered my love for seniors early in my childhood and teenage years having had very close relationships with grandparents.  My experience includes working as an activity coordinator for Alzheimer's and dementia residents in an assisted living community, as well as becoming a trained hospice volunteer for several different hospice organizations.  In 2006, I became a Certified Senior Advisor, which is an extensive certification program enforcing high ethical standards related to the health and welfare of seniors.
As an activity coordinator, what I loved most was spending individual time with each resident, but I was never able to spend the amount of time I wanted due to being responsible for providing group and individual activities to nearly 30 residents.  I have learned that what seniors seem to enjoy and appreciate the most is the one-on-one time getting to know them and engaging with them.  For many years I've wanted to find a way to work individually with seniors, which is why I started Connecting with Seniors.  My compassionate, caring nature enables me to connect and build rapport quickly with seniors and their families.
In addition, I have worked as a court reporter for over 25 years.
"If you can use your personality in the service of your soul, that's what you're here for." -Kathryn Temple
CSA Certification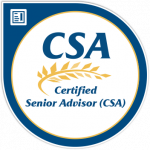 Through the Society of Certified Senior Advisors, Joanna Austin, has had a criminal background check done at both the federal and local levels, which includes a multi-jurisdictional National Criminal Database check.